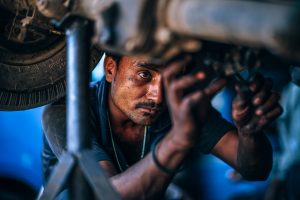 Protecting Your Rights on the Job
Have you been:
discriminated against;
wrongfully terminated;
denied your wages;
subjected to a hostile work environment; or
retaliated against?
At Shefren Law Office we will work diligently to make sure your right to work in a safe environment and to be compensated for the money you've earned are upheld. Let us help.
Our process begins with a free initial consultation to discuss your case. If you are unable to visit our offices during regular business hours, we offer appointments in the evening and on the weekends.
Let us construct your legal case.
Contact Shefren Law Offices, P.C., L.L.O.:
Toll Free: (800) 492-9001
Local: (402) 492-9001
or fill out the the form on our contact page.